SOCIAL MEDIA SETUP FOR BUSINESS SUCCESS
Are you ready to establish a strong online presence and engage with your target audience? Sofrono Media is here to help with our comprehensive Social Media Setup services. Our team of experts will guide you through the process, ensuring your brand is effectively represented on various social media platforms, including Facebook, Twitter, Instagram, LinkedIn, and Google Business. With a focus on the keyphrase "Social media setup," we'll dive into the different platforms and their unique requirements, as well as explain why it's crucial for every business to be on multiple social media channels.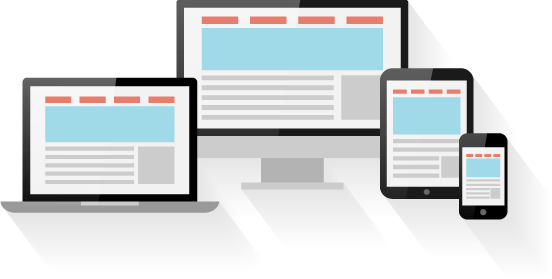 UNDERSTANDING DIFFERENT SOCIAL MEDIA PLATFORMS
Each social media platform has its unique features and requirements. To help you better understand them, we've provided a brief overview of the most popular ones:
1. FACEBOOK
As one of the largest social media platforms, Facebook offers numerous opportunities to connect with your target audience. It's essential to create a professional and engaging business page, complete with your company's logo, contact information, and a brief description. Facebook also allows you to create events, join groups, and share a variety of content such as photos, videos, and articles.
2. TWITTER
Twitter is a microblogging platform that limits each post, or "tweet," to 280 characters. This platform is excellent for sharing quick updates, news, and links to your website or blog. To optimize your Twitter presence, you'll want to create a compelling profile, use relevant hashtags, and engage with your audience through retweets and replies.
3. INSTAGRAM
Instagram is a visual platform focused on sharing images and short videos. It's perfect for showcasing your products, behind-the-scenes content, and company culture. To make the most of Instagram, you'll need to create a visually appealing grid, use relevant hashtags, and engage with your audience through comments and direct messages.
4. LINKEDIN
LinkedIn is a professional networking platform designed for businesses and individuals to connect and share industry news, insights, and job opportunities. To optimize your LinkedIn presence, you'll need to create a comprehensive company page, share valuable content, and participate in relevant groups and discussions.
5. GOOGLE BUSINESS
Google Business is an essential tool for improving your online visibility and helping potential customers find your business on Google Search and Maps. To get started, you'll need to create and verify your business listing, add accurate information, and encourage customers to leave reviews.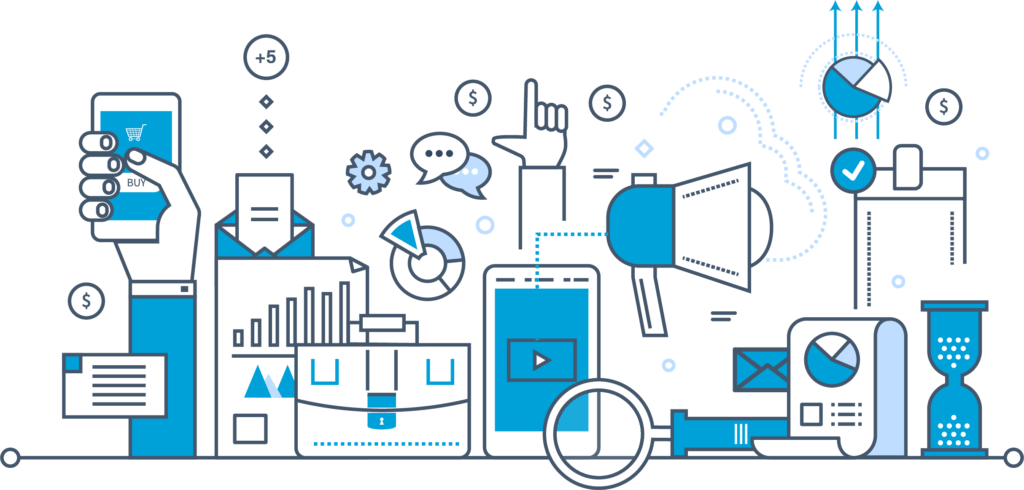 WHY YOUR BUSINESS NEEDS TO BE ON MULTIPLE SOCIAL MEDIA PLATFORMS
Establishing a presence on multiple social media platforms is crucial for several reasons:
1. DIVERSIFY YOUR ONLINE PRESENCE
By being active on various social media channels, you can reach a broader audience and increase your chances of connecting with potential customers. Each platform attracts a different demographic, so having a presence on multiple channels allows you to engage with a diverse range of users.
2. STRENGTHEN YOUR BRAND IDENTITY
Consistently posting content across multiple platforms helps you build a strong and recognizable brand identity. By sharing your brand's story, values, and personality on various channels, you'll create a cohesive image that will resonate with your target audience.
3. BOOST YOUR SEO
Active social media profiles can contribute to your search engine optimization (SEO) efforts. Search engines like Google consider social signals, such as likes, shares, and comments, when ranking websites. By consistently sharing high-quality content and engaging with your audience on multiple platforms, you can improve your online visibility and drive more traffic to your website.
4. LEARN FROM YOUR AUDIENCE
Being present on various social media channels allows you to gather valuable insights about your target audience. By monitoring their engagement with your content, you can identify their preferences, concerns, and pain points, which will help you refine your marketing strategies and tailor your products or services to better meet their needs.
5. ENHANCE CUSTOMER SERVICE
Multiple social media platforms provide an opportunity for you to interact with your customers and address their questions, concerns, or feedback. By offering prompt and personalized customer service, you can build trust and foster long-lasting relationships with your audience.
OUR SOCIAL MEDIA SETUP SERVICES
At Sofrono Media, we understand the importance of a well-executed social media setup. That's why we offer a comprehensive package to help you establish a solid presence on Facebook, Twitter, Instagram, LinkedIn, and Google Business. Our team of experts will carefully curate the information and visuals for each platform, ensuring your brand is optimally represented across all channels.
As part of our Social Media Setup services, we also provide a 1-hour Zoom tutorial to guide you through the benefits of each network and how they can help you connect with potential customers. During this tutorial, you'll gain a deeper understanding of the unique features and requirements of each platform, as well as best practices for creating and sharing content that engages your target audience.
To learn more about our Social Network Setup service and how it can help your business succeed, contact us today. Our team is ready to assist you in leveraging the power of social media to grow your brand, attract new customers, and achieve your business goals.