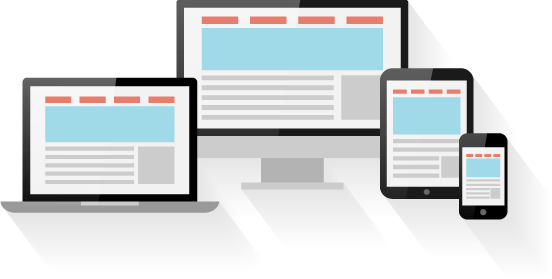 Website Design for Small Businesses and Startups
For a new business, getting started on the web can be a daunting task.
We'll walk you through the process of picking a domain, choosing a hosting company, setting up a customized email address and finally building a reliable website.
We offer in-house Business Hosting options as well as third party hosting options.
Startup web pages are generally 1-5 pages and usually contain the following pages: Home, About, Contact Us and a Service page or two. Typically the client will provide us with all copy and images, but Copywriting services and stock images are available for an additional cost.
We'll work side by side with you to create the best possible website for your business.
Our 5 Step Solution:
Step 1. Choosing your Domain
Step 2. Choosing your Hosting Provider
Step 3. Setting up your corporate email accounts
Step 4. Building your website.
Step 5. Submitting your sitemap to the search engines.
What's Included:
Domain and Hosting Setup

Custom email address setup.

5 page Wordpress Website with custom theme.

Sitemap submitted to google for crawling (listings)
*In most cases sites are launched in 5-7 Business Days from project start.
New Business Websites Samples
Contact Us for a Free Consultation