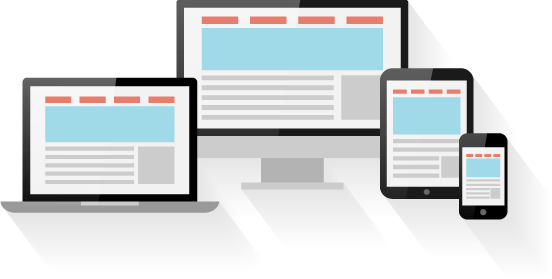 Website Upgrades
Performing website upgrades on an older website can really jumpstart your web traffic.
If your company website is at least 5 years old and hasn't had any updates or upgrades lately, it may be time to consider an upgrade. Giving your site a modern facelift or an increase in functionality is a worthwhile investment for any business.
Is the information on your website accurate and complete?
Inaccurate or incomplete information may lead to lost sales.
Is your website compatible with Mobile devices?
Websites that are not responsive or viewable on mobile formats are no longer pinged on Google, and with over 65% of web traffic today coming from mobile devices, this is problematic for older, non-responsive sites.
Is your website ADA compliant?
If your website is not ADA compliant, you may be subject to lawsuit from predatory litigators*
If you answered "NO" to any of the above, it may be time for a website upgrade.
We offer website upgrade packages built to suit your needs. In our Initial consultation we will discuss your current website, as well as your business and your business goals for your upgraded website.
In most cases, we can keep most of the copy and images you already have, or we can offer a complete redesign, including new images and new copy.
Contact Us for a Free Consultation